You can capture certain sequences during each live session in form of photos and videos for the viewer. After the live session, you can share these recordings with your viewer.
The live session is not recorded for data protection reasons. As a moderator, however, you have the option of recording photo and video sequences at any time.
Moderator

For a photo, you need to press the "Record" sign once. For a video, you must hold it down for the duration of the recording. After you have finished the live session, the recorded media will be displayed in the app.
You can pre-select the media and share it with the viewer. If the viewer has already entered their personal data before the live session, they will receive an e-mail with access to the media. In addition, the viewer can watch the recorded media directly after it has been shared.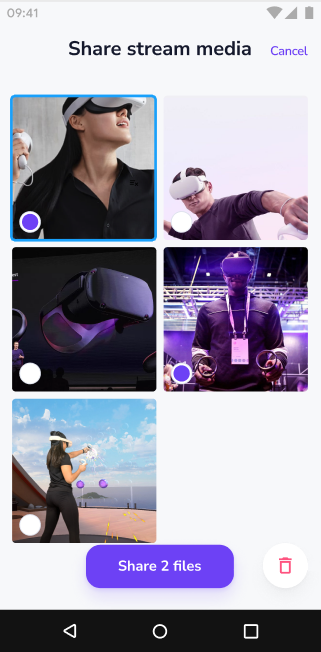 If personal details have not been entered yet, the viewer will be asked for his/her contact details and the media can be submitted.