After you have successfully logged in to the backend, you can adjust user-related settings. To adjust the settings, please go to Settings and Accounts.
Select your account and complete or adjust the information. There are some mandatory fields in which information must be added. Please pay attention to the given formats, especially in the field "Phone number" (country code).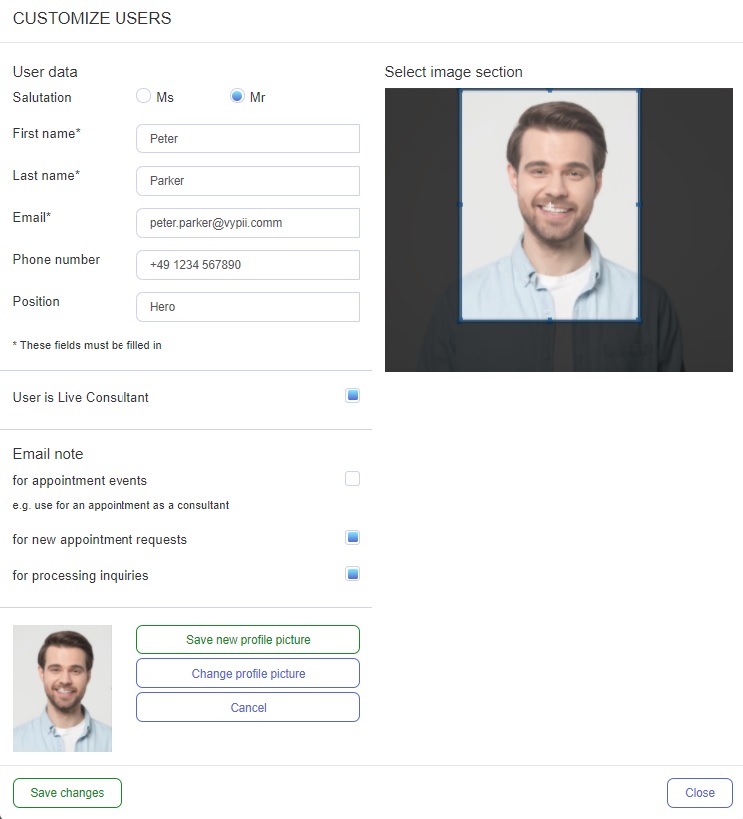 Important note: The information you enter will be displayed in the communication with the viewer.
Where are the user information and company details shown to the viewer?