When you are in the app, you can create an appointment that a client/viewer can join using a code generated in the app. To do this, press the plus in the middle and then "Instantappointment".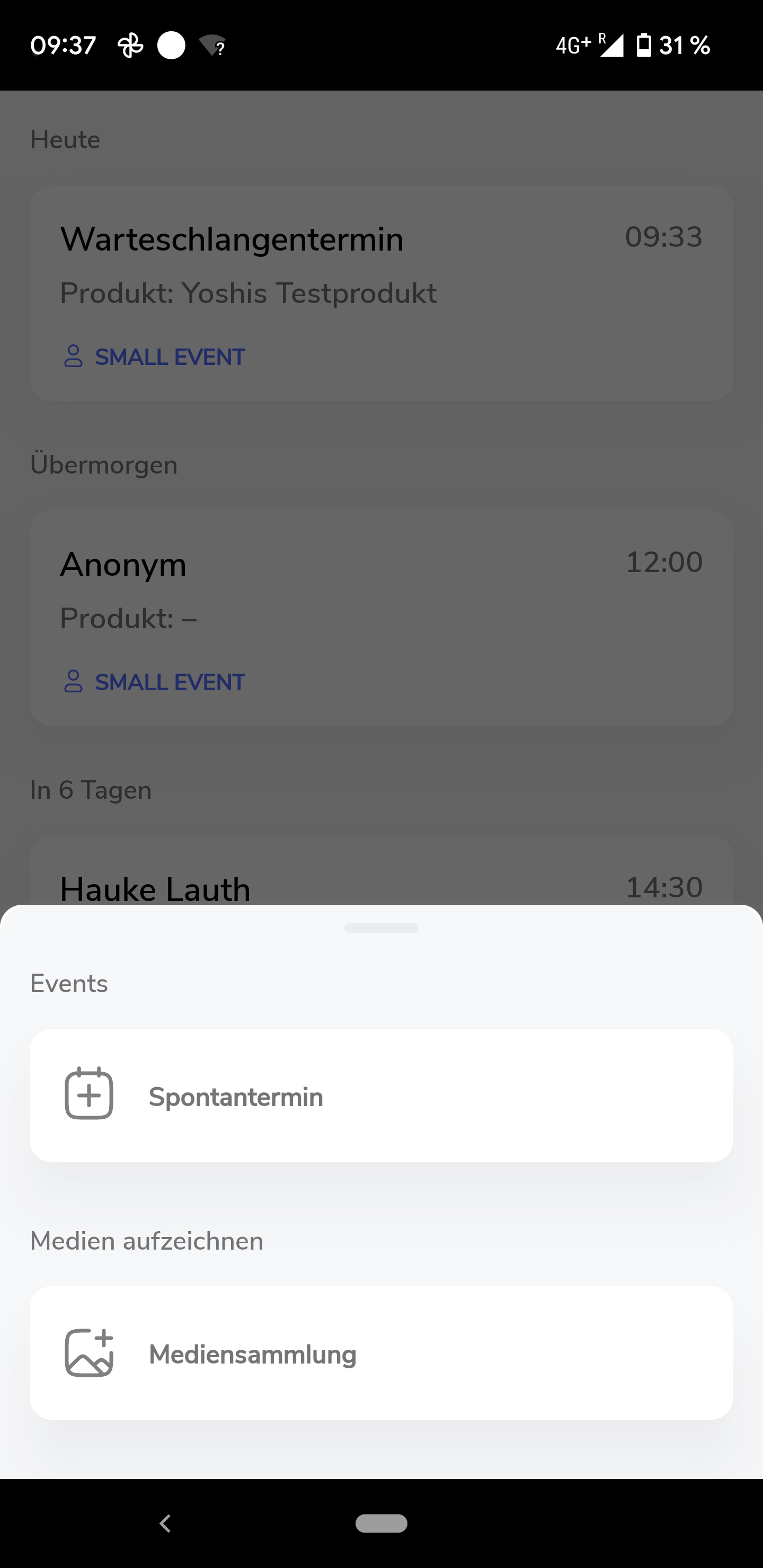 Then select a product or select "Continue without product".
You will then be shown a four-digit code that the customer enters at www.harmony.stream.